A

S

traight Answer to a Straight Question.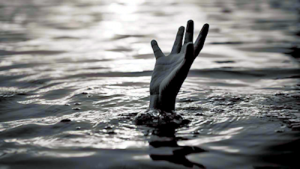 If having your sins forgiven and going to heaven sounds good to you, you might be asking what you need to do to become a Christian. You're in good company, for the last 2000 years, people have been asking that question. 
The Apostle Paul (the guy who wrote many books of the New Testament) was in prison for preaching the Gospel.  One night the prison guard, thinking his prisoners had escaped, was going to kill himself.  Paul stopped him. The man – scared and on the verge of suicide – asked a straight question and got a straight answer.  Having nothing to lose he said, "Sirs what must I do to be saved?"  Paul answered a simple question with a simple answer, "Believe on the Lord Jesus Christ and you and your family shall be saved." Read the story in the Bible.
At this point, you might be asking, "Just what do I have to believe about Jesus to be saved?" Many people say they believe in God, however, believing in God doesn't get a person to heaven. The apostle James tells us, "The demons believe also and they tremble."
In the New Testament book of Hebrews, we find this verse: "And without faith, it is impossible to please him, for whoever would draw near to God must believe that he exists and that he rewards those who seek him" (Hebrews 111:6). Your best efforts at religion and morality will not please God without faith. Notice we need to believe two things to get started on this faith journey.
You must believe God is. That means we take God as He reveals Himself to mankind in the Bible. We don't try to make God into our image but accept His revelation of Himself to mankind. People who start off with preconceived ideas about who and what God is don't get far.
God is a rewarder. Who doesn't like a reward? We must believe God is a good God who loves us, not a mean God looking to punish us. This does not mean God rewards us with salvation or heaven. God does reward us with many things, both in this life and the world to come.
There was a man in the Bible named Abraham. He was called, "The Father of Faith." It is in Abraham's story we find out what kind of faith God is looking for. In Romans 4:1-3 we find this: "​What then shall we say was gained by Abraham, our forefather according to the flesh? For if Abraham was justified by works, he has something to boast about, but not before God. For what does the Scripture say? "Abraham believed God, and it was counted to him as righteousness." Righteousness is what we need. It means to be right before God. This verse tells us that Abraham did not have a relationship with God because of his own righteousness (his personal moral goodness), but because he BELIEVED God. Notice it does not say Abraham believed in God. It says he Believed God. In other words, when God spoke to Abraham, Abraham took God at His word and acted on it.
There is a big difference between BELIEVING God and believing IN God. Believing God means accepting His word to us and adjusting our lives accordingly. If you really believe something you will act on it. If you say you believe something, but it doesn't change your life, you probably really don't believe it. Jesus told His disciples, "You will know the truth and the truth will set you free. Believing the truth of God's word has the power to set you free from every negative thing in your life. But the starting point is faith-or believing God's word.
Back to what you need to believe about Jesus. The Bible tells us several things:
Jesus was the sinless Son of God. Because He never sinned He did not have to die. So his death could provide a sacrifice for those who did sin and should have died.
Jesus said, "I am the way, the truth, and the life, no man comes to the Father but by me" (John 14:6). Jesus is the only way of salvation and the only door of access to God the Father. In another place, Jesus said, "I am the door, If anyone tries to come in any other way, they are a thief and a robber" (John 10:1). You can only come to God through Jesus Christ.
Jesus died on a Roman cross to pay your debt of sin. Romans 6:23 says, "The wages of sin is death, but the gift of God is eternal life through Jesus Christ our Lord." Every sin must be paid for. Either you pay for your own sins in hell, or you accept the sacrifice of Jesus on your behalf and allow Him to pay for your sins at the cross. Jesus died so you would not have to go to hell.
Jesus rose from the dead and is alive today in heaven. Romans 10:8-11 tells us the requirement of salvation: "(that is, the word of faith which we preach): that if you confess with your mouth the Lord Jesus and believe in your heart that God has raised Him from the dead, you will be saved. For with the heart one believes unto righteousness, and with the mouth, confession is made unto salvation. For the Scripture says, "Whoever believes on Him will not be put to shame." absolute confidence in the resurrection of Christ is required for true salvation.
Jesus is alive in heaven and is the Lord of the earth.  God is looking for people to honor His son with faith. We serve God, not to please him and try to earn salvation, but because we receive the free gift of salvation through Jesus and serve in response to that. Listen to what Ephesians 2:2-10 tells us: "For by grace you have been saved through faith, and that not of yourselves; it is the gift of God, not of works, lest anyone should boast. For we are His workmanship, created in Christ Jesus for good works, which God prepared beforehand that we should walk in them." We are not saved by our own efforts or morality. We are saved by God's grace given to us through faith in Jesus Christ. Then, verse 10 tells us that we begin to follow a plan for our lives that God has already worked out.
You can place your faith in Christ now. believe Jesus died for you and rose again as proof of eternal life. How could a dead God give eternal life? God said if you repent (change the way you think about the life you are living) and confess your sins to Him, He will forgive you and you can ask Jesus to save you. That is the simple gospel message. it is the first step on a lifelong – indeed – eternal journey. Take it today. Talk to God. Pout your heart out to Him. there are no special words. He wants to hear from you, But the key things are repentance, confession, and faith.
If you need to talk to someone, or just have questions about God, life or anything else, please use our TALK TO A PASTOR form, we want to rejoice with you about your newfound faith, or help you in any way we can.