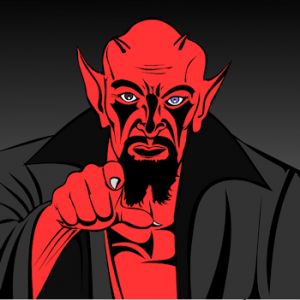 Believe it or not, this is one question we get quite frequently here at Talk to a Pastor. Many people are concerned that, at some point in their life, they did something that God just could not forgive. It is a good and fair question and one that needs a good Biblical answer. There IS an unpardonable sin, but you probably haven't committed it.
The reason why is because the Bible tells us that the Holy Spirit is the one who brings conviction of sin in our lives. Basically, if you are worried enough about it to ask, then you haven't committed it. If you had the Holy Spirit would not bring conviction to you, because it wouldn't be forgivable. Frankly, if you had committed the unpardonable sin, you wouldn't care anyway. Now let's look at some scripture to back this up.
The whole idea of an unpardonable sin comes from the lips of Jesus. We find the story in Matthew 12:31-32:
"Therefore I say to you, every sin and blasphemy will be forgiven men, but the blasphemy against the Spirit will not be forgiven men. Anyone who speaks a word against the Son of Man, it will be forgiven him; but whoever speaks against the Holy Spirit, it will not be forgiven him, either in this age or in the age to come."
You can see plainly that every sin, except blasphemy against the Holy Spirit, will be forgiven. Again, if you had committed this sin, it is the Holy Spirit that would have to convict and convenience you of your guilt and need to repent. He would not do that if you had blasphemed against him.
Basically, this form of blasphemy involves knowingly and willing attributing the power of the Holy Spirit to Satan because of rebellion and pride. The reason Jesus even spoke these things was in response to the Jewish leaders who said Jesus was working miracles by the power of Satan. This is why He said, if you speak against me I can forgive you, but if you speak against the Holy Spirit, there is no forgiveness.
There is one last thing you should consider. The great apostle Paul said he was a blasphemer and received mercy and forgiveness. Listen to his on testimony. Not only was he forgiven, but he was also empowered by God as a powerful missionary and one who wrote many New Testament books.
"Jesus our Lord who has enabled me, because He counted me faithful, putting me into the ministry, although I was formerly a blasphemer, a persecutor, and an insolent man; but I obtained mercy because I did it ignorantly in unbelief. And the grace of our Lord was exceedingly abundant, with faith and love which are in Christ Jesus. This is a faithful saying and worthy of all acceptance, that Christ Jesus came into the world to save sinners, of whom I am chief."
The issue of blasphemy against the Holy Spirit is not having a bad thought about the Holy spirit or even speaking a word against Him. It is purposely and willingly attributing the power of God to the devil with the idea of leading people away from the truth of God for selfish reason and persona gain.
Still need to talk to a pastor?  Click here to start the conversation.